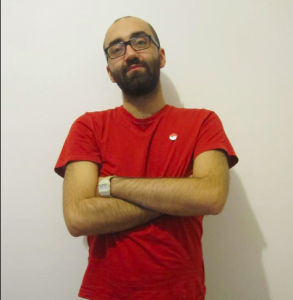 Creative use of social network feeds
TALK
Social networks have become the core of marketing and advertising.
Brands use them as the fastest way of engaging their customers. Public events collect tweets, instagram pics and Facebook status in order to to describe their events with their visitors words. These and many other cases use the social network infrastructure as they are meant to, how can we hack this mechanism in order to generate new meanings? Can this huge amount of information, experiences and images generate new aesthetics?
SPEAKER
Emanuele Bonetti, 1985. Co-founder of parcodiyellowstone graphic
design and illustration. Born in ♥ with graphic design I'm trying to
combine my passion with open source culture, new media and design ethics. As parcodiyellowstone we deal with graphic design and visual communication, both on a traditional and on an experimental level.
Wednesday June 26th 19:00
FS1 Freies Fernsehen
Bergstraße 12 5020 Salzburg
check also:
yellowston.es
facebbok