R E _ S O N A N C E  for old piano
biofeedback equipped performer and four empty sheets of music composed and performed by Antoni Rayzhekov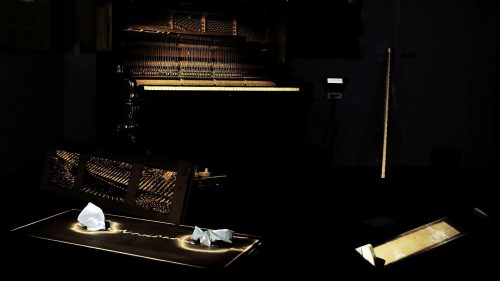 Antoni Rayzhekov is an interdisciplinary artist working in the fields of music, theatre and digital arts. He was born in Sofia, Bulgaria and is currently living in Vienna, Austria. He has a master degree in theatre directing and a bachelor in drama acting from the National Academy for Theater and Film Arts "K. Sarafov".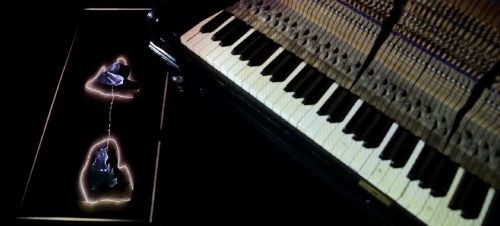 A self-designed electro-acoustic instrument augments a grand piano with the biofeedback information captured by a special wearable device (somaphone) monitoring the heart-rate, the tension-level (GSR) and the movements of the performer while playing. The composition revolves around the physical interconnection between performer and instrument, specific aspects of the sound are modulated and amplified based on the emotional and physical response of the body. The piece initially was conceived at Akademie Schloss Solitude, Stuttgart Germany in 2016 and the elektro-acoustic instrument was developed in cooperation with Dimiter Ovtcharov (sculpture) and Niki Malinov (3D).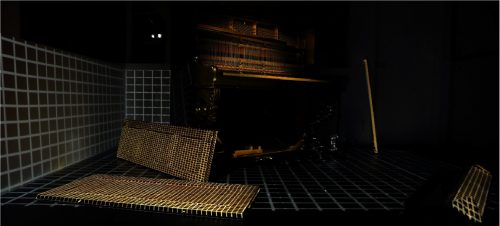 The project has continued its development within the artist-in-residency program at the Human-Computer-Interaction Center of the University of Salzburg, Austria in March 2017. An old piano was disassembled and equipped with a projection-mapping and interaction surface aided with the 3D camera Kinect2 to track the placement and movement of four blank music sheets. Using computer vision and realtime granular sound synthesis, the piano was transformed into an experimental loop machine, whose acoustic sound was controlled and modulated by the music sheets and biofeedback as interfaces.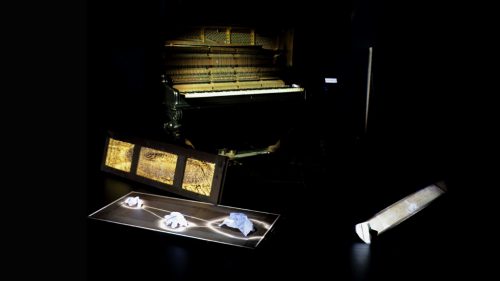 Here is a short video about what Antoni did  at Schmiede 2017 in Hallein: Motherbox
Take a look and find out more about his artwork somaphonics.com.