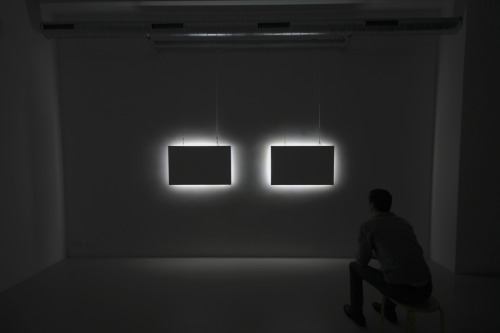 Danny Bracken has arrived so it is time to meet our newest artist.
Studio 3, Center for Human-Computer Interaction
Jakob-Haringer-Straße 8, Techno 5
5020 Salzburg
Danny Bracken's creative practice explores technological change and its impact on our perceptions and experiences of the people and places that surround us. Employing contemporary and historic references, the work examines the role of the physical in our progressively intangible existence. It is an investigation of our idealism for the future, nostalgia for the past, and an increasingly conflicted present moment. These works often incorporate video, sound, and physical objects; ranging from immersive, multi-sensory installations to small-scale sculptures, printed material to vinyl record releases. Born into a family of musicians, sound occupies a central role in the work, taking the form of film scores, installations, and stand-alone recordings.
From the subnet.AIR Jury decision:
With his convincing portfolio Danny Bracken demonstrates an innovative approach to digital media  and a playful use of materials in his space-encompassing installations. His application has therefore been able to stand out amongst the other strong applications. Bracken's project is also in line with the Material.Research.Art – focus of subnetAIR and promises a fruitful collaboration with the Center for Human-Computer Interaction.
The next subnetAIR calls, for 2018, will go online in the September of 2017. Deadline will be October 30th. 
Danny Brackens subnetAIR slot is enabled by: MediaART Residency & Grant
Is a one-month project development scholarship for artists from the field of media art and experimental media.
MediaART Residency & Grant is a cooperation between the Artist-in-Residence-Programm der Stadt Salzburg and subnet
The studio is located in the Künstlerhaus Salzburg.
The Center for Human-Computer Interaction is subnetAIR's partner.