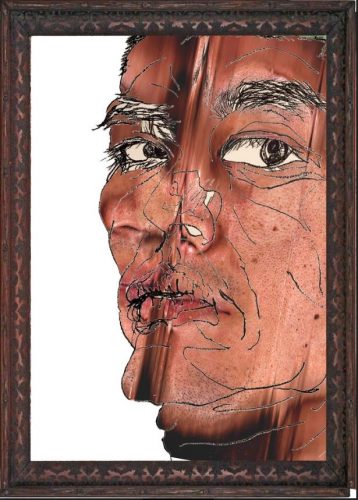 He was born in 1992 in JAPAN. Katsuki was participant at Olafur Eliasson's Institut für Raumexperimente in Berlin Art University and was a researcher of Topological Media Lab at Concordia university. He graduated from Musashino Art University in 2015. His work were shown at FILE and  WRO , Scopitone, International image festival spain, Ars Electronica, Sapporo international art festival and Roppongi Art night. He made various MV (group_inou""EYE,You'll Melt More!"Hamidasumo Remix") JAPANESE MOTION GRAPHIC CREATORS 100 people 2015,2017 Sauna spa wellness advisor.
Artist Statement
My identity is made between online and offline. I was so different there. I was trolling my friend's blog and pretending tobe female in chat rooms. I had been struggling with that double myself, could be called double life. So I'm researching conversion internet scape into offline. This society is regarded as separate, so their behavior is different. But both are real. That conversion shows contemporary society.
Project
I'm planning to set the room which connects my online and offline. I'm collecting my trace like nails, hair, dusts, scan of daily skin. Because I want to check that I'm leaving something as my evidence of living. I will connect this, my real material with online activity. For example, when I log in online bank, my nails will be cut. Uploading a image on instagram makes my face and hair will be burned. When I tweet, smart speaker speaks it. In Netherlands, they set public wifi in a whole country for iOT. Everything is online, it's like animism, the ideology in which everything has a soul. I'll put trace of human without human in this exhibition.
Time: June/July
Future calls that might interest you:
FeralAIR Application till April 30th www.schmiede.ca – www.ferallabs.net
will go online early 2020 and look much like 2019:
https://schmiede.tumblr.com/post/184295177007/call-feral-air-till-may-31st
Schmiede Hallein Application till May 31st http://schmiede.ca/apply/
Salzburg Media Art Grant – till Feb. http://schmiede.ca/medienkunstpreis/