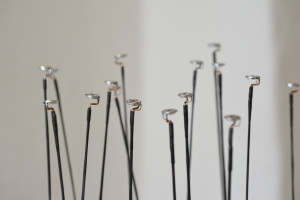 We are happy to announce our four subnetAIRs 2018.
Thank you for the many outstanding applications, our jury has never been more busy and challenged to select just four.
Jury statement:
As every year, a mixture of local and international artistic positions has been sought for subnetAIR.
The selected project proposals and persons are characterised by ambitious objectives and thematic relevance.
Lale Rodgarkia-Dara continues her experimental work in the field of DIY biohacking and sonification in Salzburg.
Simon Faulhaber's sensitive handling of the digitised environment promises aesthetic discoveries.
Georg Scherlin approaches utopian and dystopian futures with contemporary technologies and humanities theories.
Iulia Radu and Nicolò Cervello's project imagines what fossils of our technological present could look like.
Due to the extraordinarily many high-quality applications, we are very positive about the residency year 2018 at subnet.
special Thanks to Stadt Salzburg for enabling the fourth subnetAIR slot. 
project pic from subnetAIR: Kanari Shirao – Die Welt im Kleinen